Tufts Archives and Special Collections Research Account System
Welcome to our Tufts Archives and Special Collections Research Account System (TASCR)! With your TASCR account, you can make new requests, view useful information about research at Tufts Archival Research Center, or review our policies and procedures. If you would like to schedule a reference appointment or have any other questions, email us at archives@tufts.edu and we'll be happy to help!
Registering for Your Account
Before you can make any requests, you will need to set up your account online. To set up your account, go to http://tascr.tufts.edu. You will need to click on the login link corresponding with your Tufts affiliation status. If you are affiliated with the University and have an active UTLN, complete the form on the left side of the screen. If you are not affiliated with Tufts, complete the form on the right side of the screen.
Once you sign in, you will be taken to the "First Time User" page – please read the page to the bottom and click the "Accept Terms and Conditions" button, which will take you to the registration form.
Next, simply complete the Registration Form and press "Submit Information."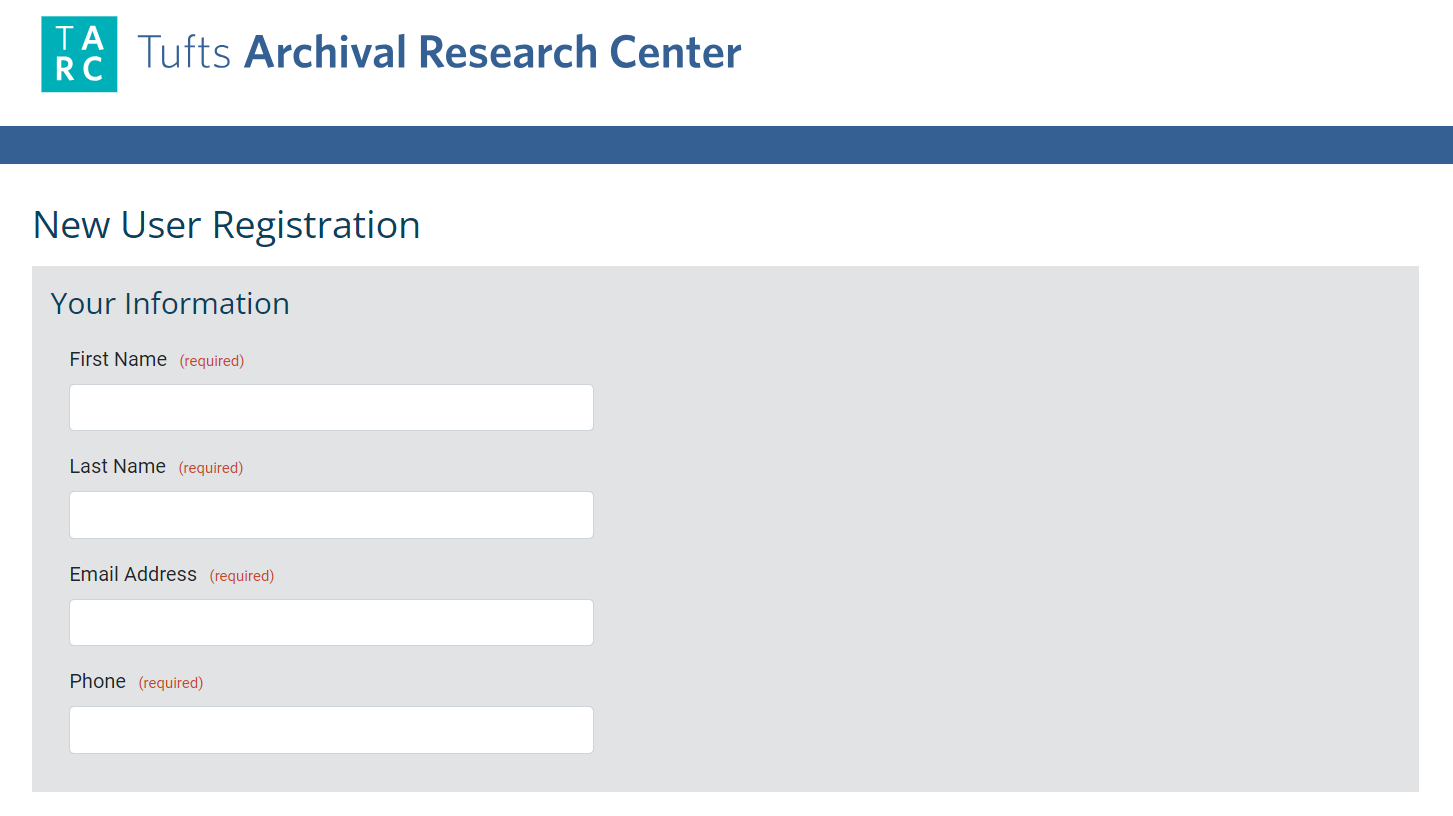 Your registration is now complete and you can begin placing request through Archives@Tufts, the Tufts Digital Library and the Tisch Library Catalog.
Making Reading Room Requests
You can make a request for archives and special collections materials directly from Archives@Tufts as well as Tisch Library Special Collections directly from the Tisch LIbrary Catalog. 
From Archives @ Tufts

From the Tisch Library Catalog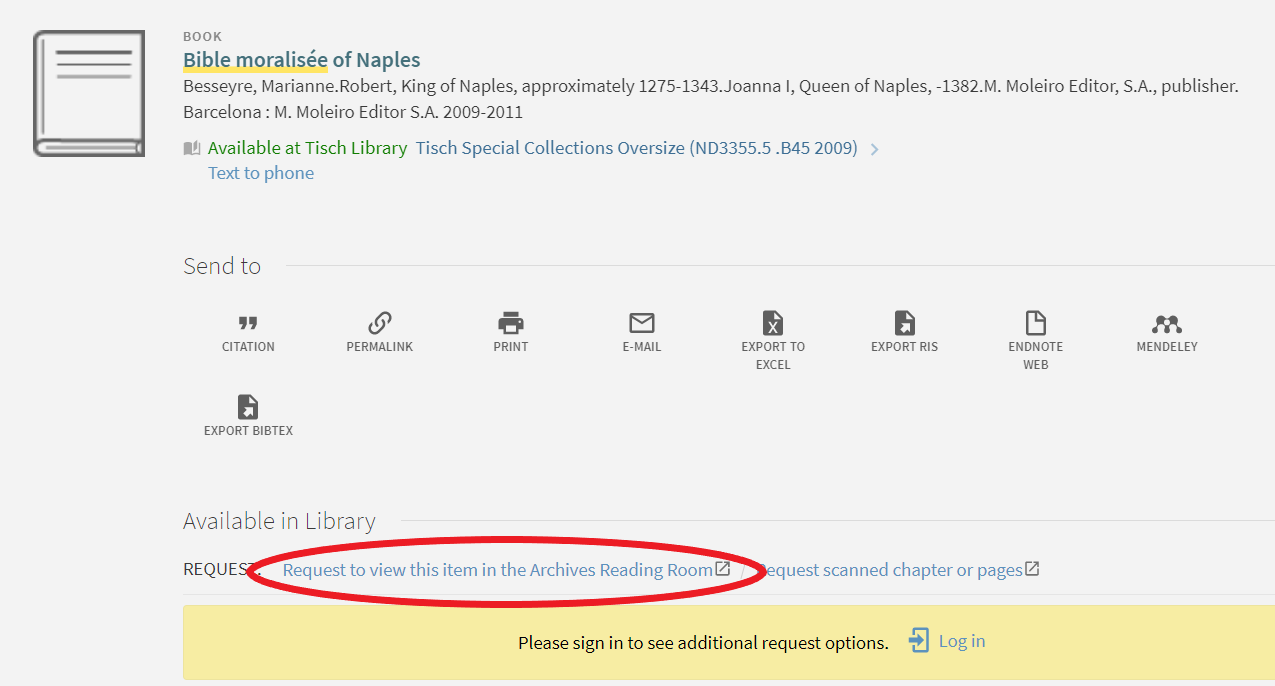 Click on "Request to view this item in the Archives Reading Room."
You will be redirected to https://tascr.tufts.edu to log into your account. Once you have logged in, a request form will automatically be filled out for you. Fill in any additional information relevant to your request.
Making Requests for Copies from the Tufts Digital Library
Please see our website for more information on our Reproduction and Use policies.
When you are ready to place a scanning request, go to My List and choose "Request Copies".


Then complete and submit the form.

Tracking and Managing Your Requests
You can track and manage your requests easily from the top tool bar:

To access your Electronically Delivered Items, click "Electronically Delivered Items." On the next page click on the View button, then right-click and save your file or use the download button in your viewer/browser to download your request. Please note that delivered requests will be deleted from the server in 30 days.