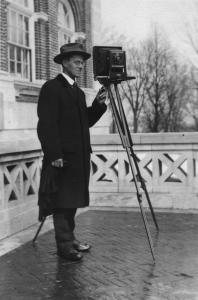 The Melville S. Munro Papers record the work of Melville S. Munro (1881-1945), a faculty member for more than three decades, who made his most notable contributions to Tufts through his camera's lens. Over 800 of the images captured by Munro have been digitized and are available online at the Tufts Digital Library, and thousands of physical photographs are available at the Tufts Archival Research Center. Munro's photography records the buildings, events, and campus life at Tufts in the first half of the twentieth century. His work is invaluable visual documentation of Tufts history waiting to be explored.   
Melville S. Munro worked as professor of the Electrical Engineering Department at Tufts College, and as the college's photographer from 1905 until 1941. Born in Charlestown, Massachusetts, on July 7, 1881, he graduated from Tufts College with a B.S. in electrical engineering in 1904. Following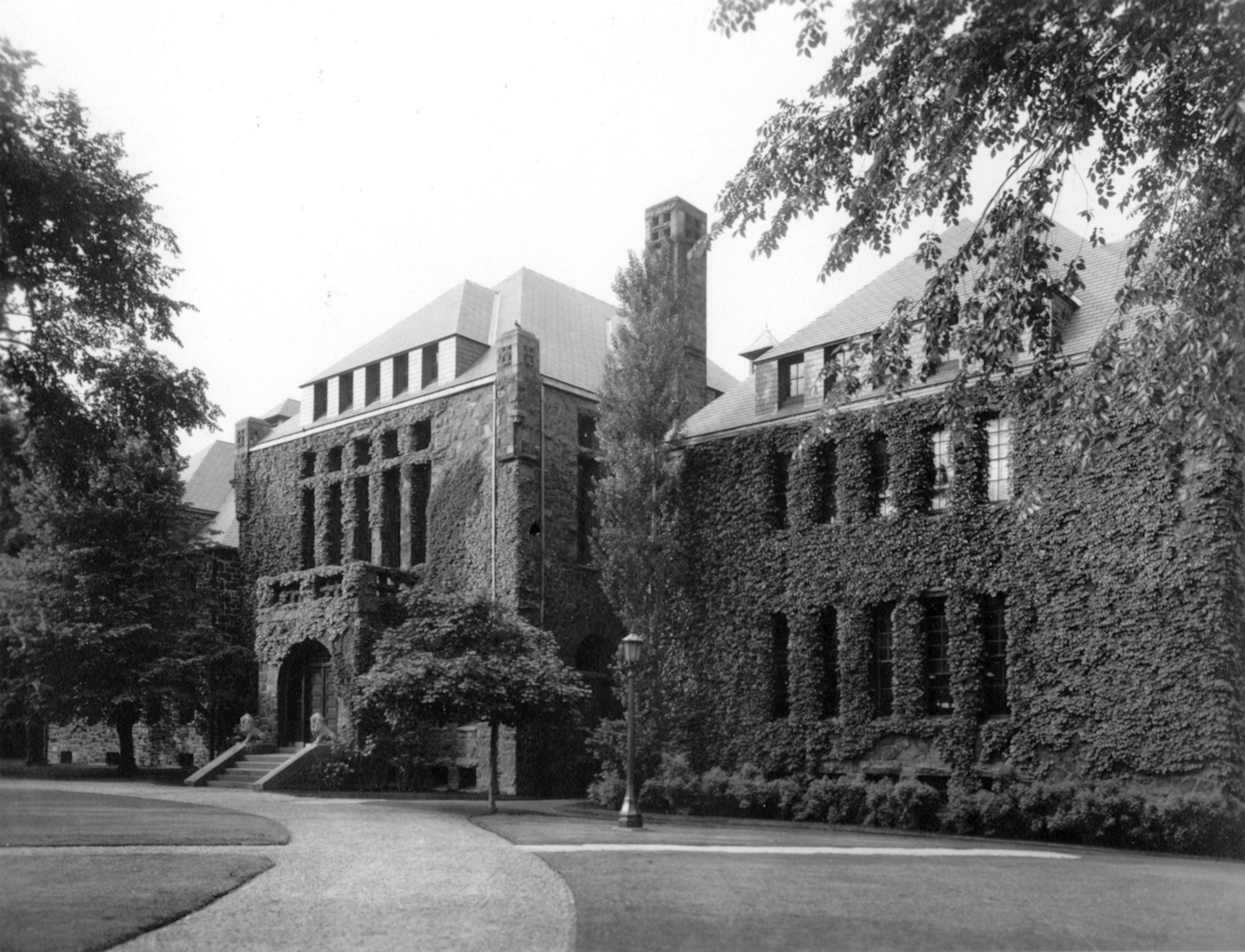 graduation, Munro was appointed as an assistant to the Electrical Engineering Department. He became an instructor in the department in 1905 and was made a professor in 1913. During his thirty-seven years on the faculty, Munro worked as the college's official photographer, recording an almost complete pictorial history of campus and student life up until 1941. Munro retired in 1941 and passed away at his summer home in Maine on June 1, 1945. His wife, Ruth Harmon, who attended Tufts in 1903, predeceased him in 1941. Both of their children, Lawrence, E1930, and Ella, J1935, attended Tufts.  
This collection primarily consists of photographs of Tufts College and students taken by Melville Munro between 1930 and 1945. Munro arranged most images into albums by theme or topic. There are also some albums of clippings and publications on topics of interest to Munro in his teaching, including weather formations and electricity.  
Munro's work captures the student life on campus with images of the various activities and events that students participated in the early part of the twentieth century. The Photographic History of Tufts College series contains seventy-five photo albums created between 1913 and 1945 documenting daily, weekly, and annual activities around the Tufts College campus. It also includes sections Munro titled, "Horribles," campus events, celebrations, theater productions, athletics, and various other student activities and groups. The collection also includes documentation of Tufts buildings and landscapes with three volumes entitled: "Photographic history of Tufts College, landscape views." Like many comprehensive archival collections, the Munro papers document both positive and problematic aspects of Tufts past, including photographs of Tufts' "Horribles" parades, which depict students in blackface, redface, and dressing in costumes mocking people experiencing poverty.  
Munro recorded the theatrical culture at Tufts from 1914 to 1934 in his Photographic History of Dramatics at Tufts College. This series contains four dis-bound scrapbooks containing photographs and clippings from dramatic productions on campus.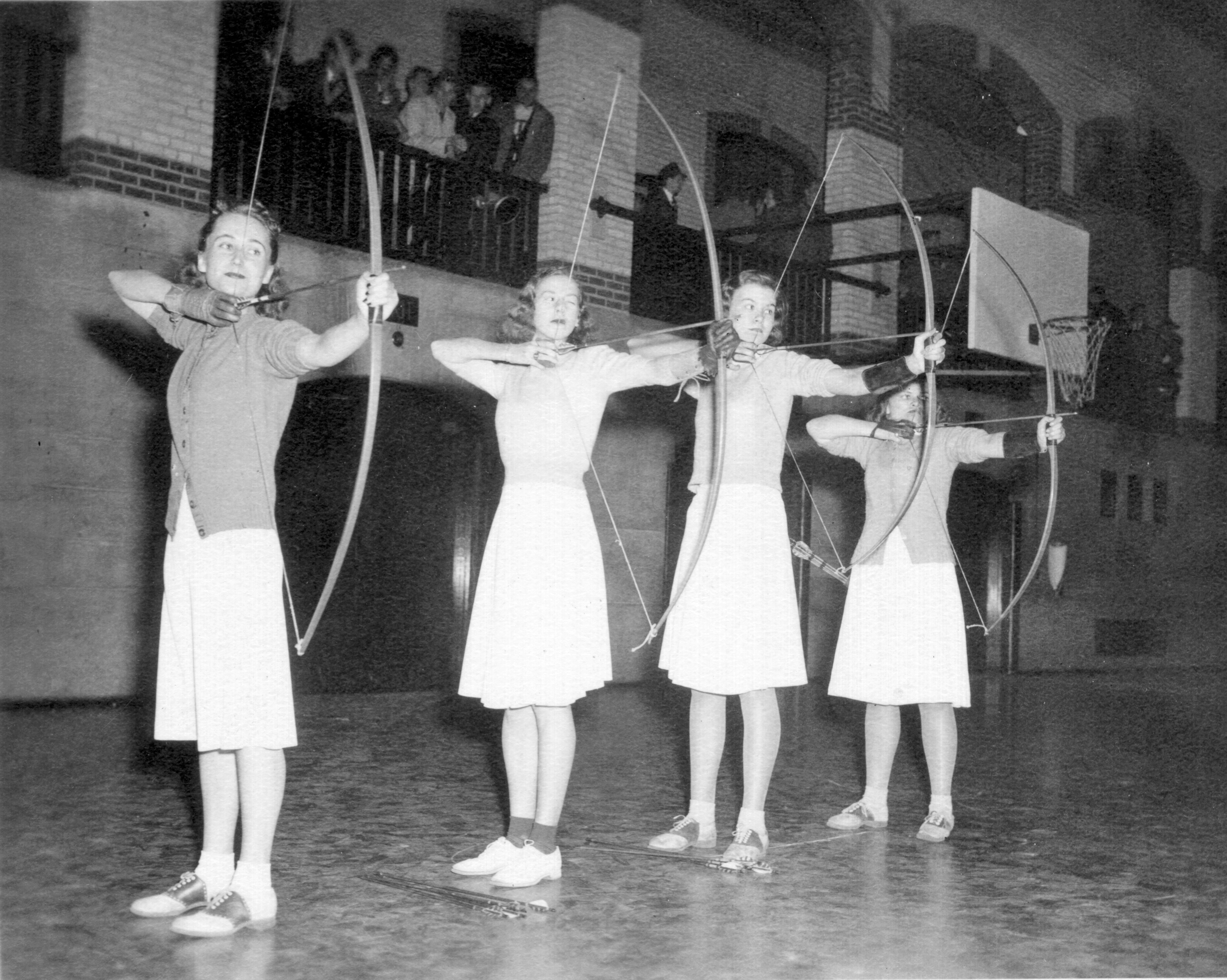 The albums in the Campus-Related Activities series contain photos, newspaper clippings, campus newsletters and publications, about groups of Tufts faculty, students, and staff as well as current events including the development of the wireless station, transportation, the telephone, and various social events primarily between 1920 and 1931. These albums also include Munro's autobiographical lecture, "Talk on Photography at Tufts," an eyewitness account of Jumbo's death, a memorial to P. T. Barnum, and several newsletters about Thomas Edison and the telephone. 
The Afield With a Camera series contains albums with photographs, newspaper clippings, campus event advertisements, and publications from daily life on campus primarily between 1930 and 1937. Each album is titled "Afield With a Camera" and is organized around a particular subject or theme, like the old Middlesex Canal or Goddard Chapel through the years.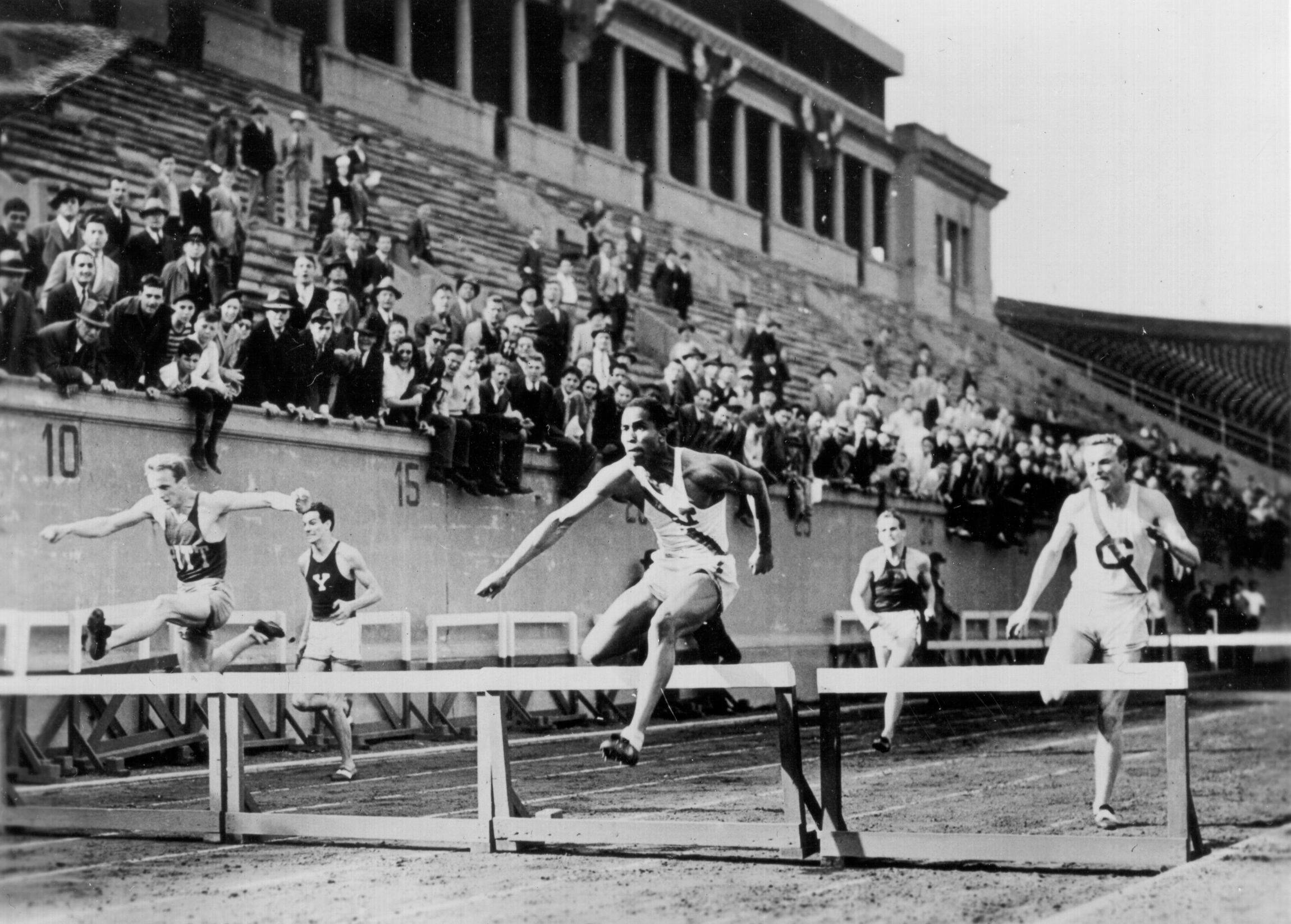 Munro's photography features the buildings of Tufts as well as its people. In the Tufts College History photo albums, there are pictures of campus buildings as they evolved and changed over time. Photos include those collected and reproduced by Munro as well as his original photographs. The photographs date from 1858 to 1936. Munro's passion for weather also appears in this collection. The Weather series contains photo albums with pictures and news clippings of floods, wind, and lightning storms on campus and in nearby New England cities. 
Tufts College history and technology scrapbooks contain captioned photographs that primarily document the Engineering Department at Tufts University between the years 1900-1940, including students, faculty, reunions, and projects. There is an emphasis on documenting the technological equipment, laboratory space, and classroom space in Robinson Hall. Also included are photographs of the Tufts campus and Tufts during World War I.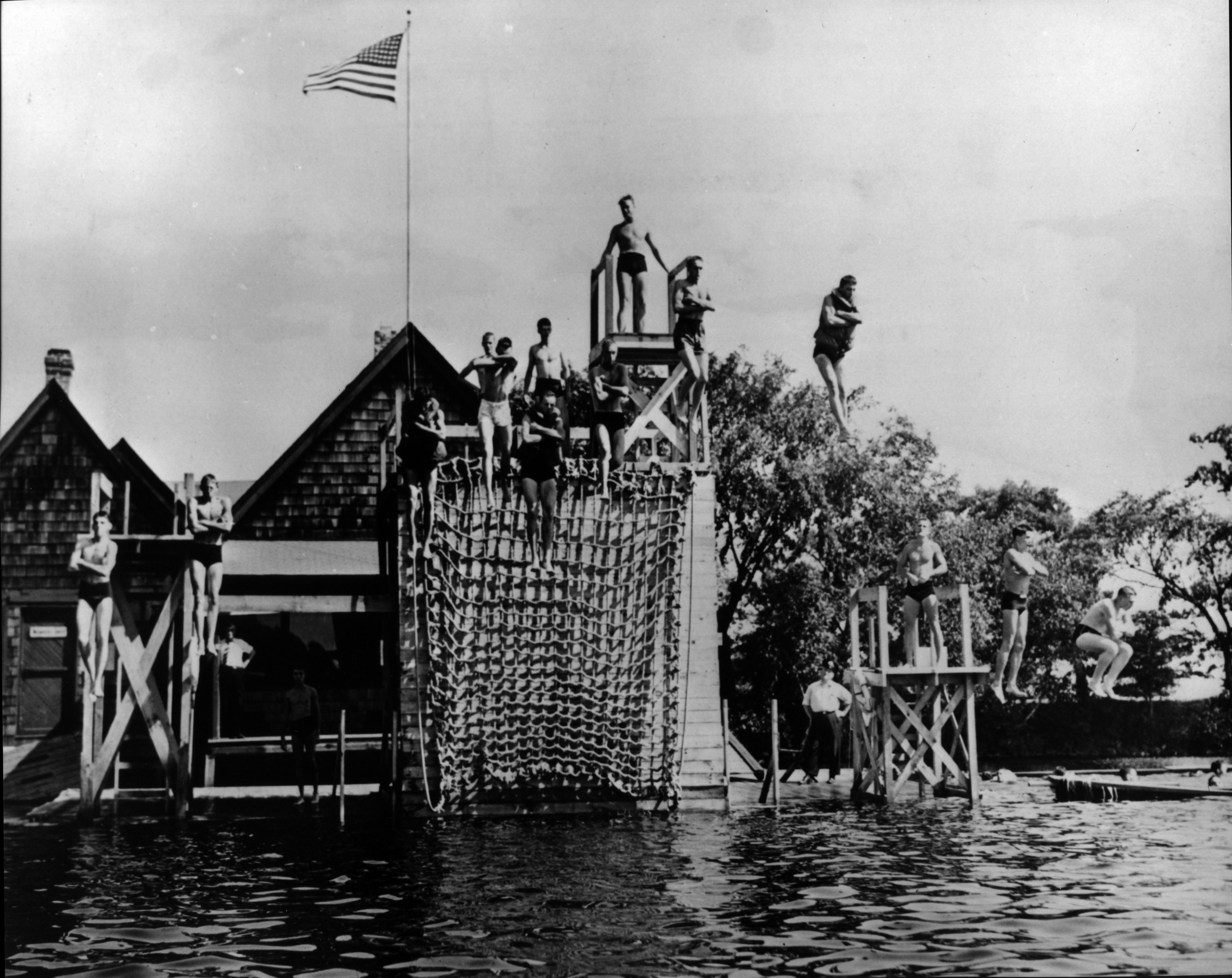 The Melville S. Munro Papers are also a great source of information for understanding Tufts' relationship with World War I. The Tufts and the War series contains albums of WWI-related activities that took place on Tufts College campus, including war courses offered to students, vocational work, the Red Cross, and the Student Army Training Corps, or S.A.T.C. The photographs in this series of the collection show the students and the campus' transformation during the war. This collection also includes eleven albums containing pictures about WWI. Each album is titled, "War Years at Tufts." 
Through these photographs, researchers can explore the social and physical landscape of Tufts as it changed over time. These images show daily life as well as major events, like the war, and together present a near complete picture of life on the Hill from the nineteen-teens into the nineteen-forties.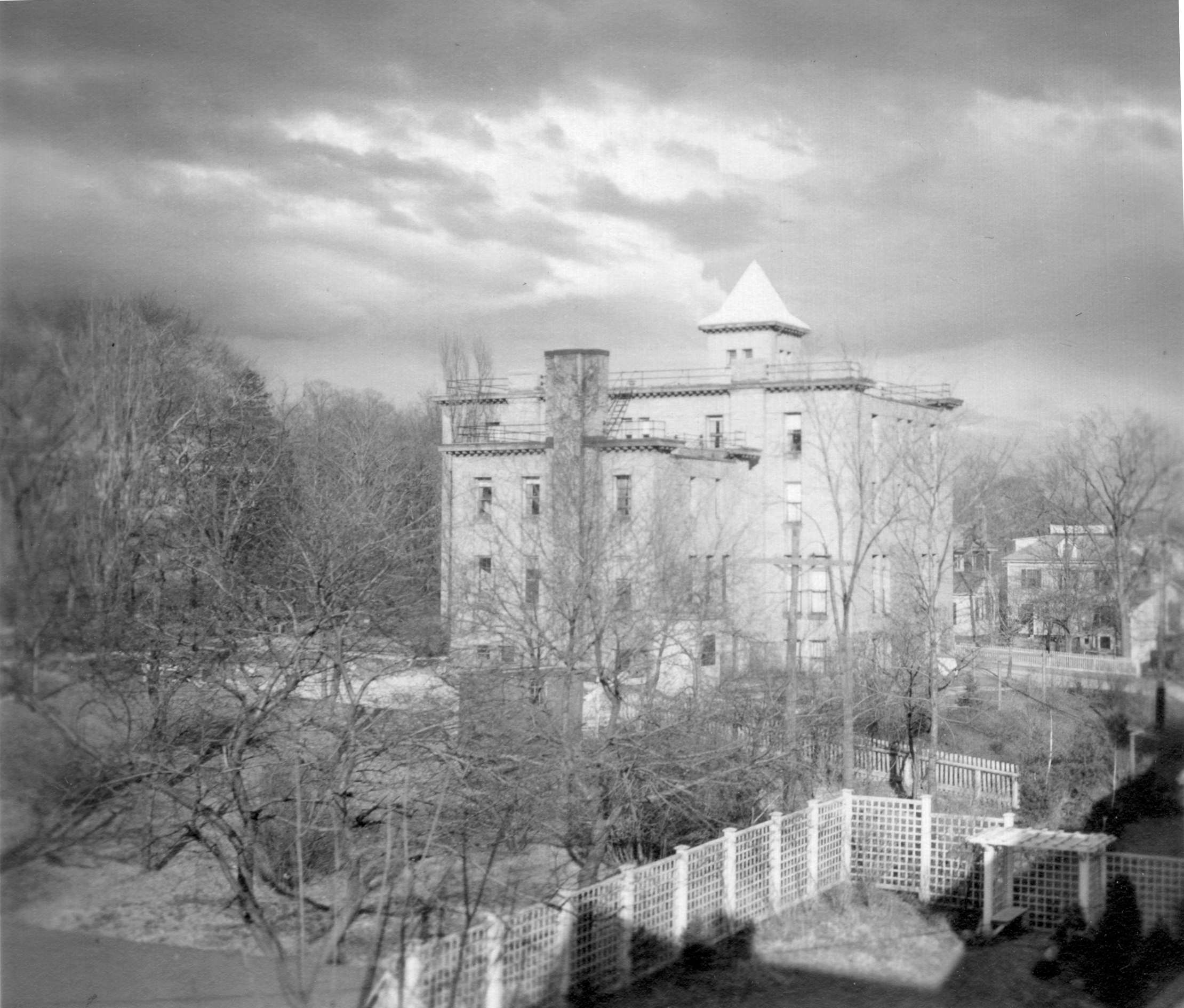 Some material in this collection may be protected by copyright and other rights. Please see "Reproductions and Use" on the Tufts Archival Research Center website for more information about reproductions and permission to publish.