Posted on Wednesday, August 7th, 2019 by DCA Staff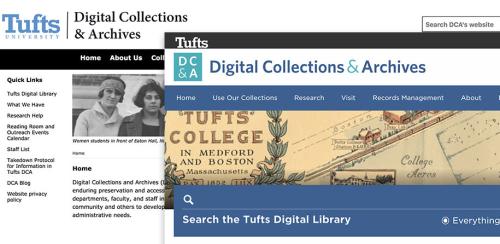 As you may have noticed, we have a new website. DCA staff, along with staff from Tufts Library Technology Services, have been working hard over the last year to make information easier to find. We also hope you'll find it easier to access our collections and search the Tufts Digital Library from our main page. If you have questions about our collections, services or anything else, please use our new Ask an Archivist button from any page.
Have opinions about our change? If you'd like to offer feedback about the new site, we'd love to hear it. Please use our feedback form.