Posted on Wednesday, April 29th, 2020 by Robin Rapoport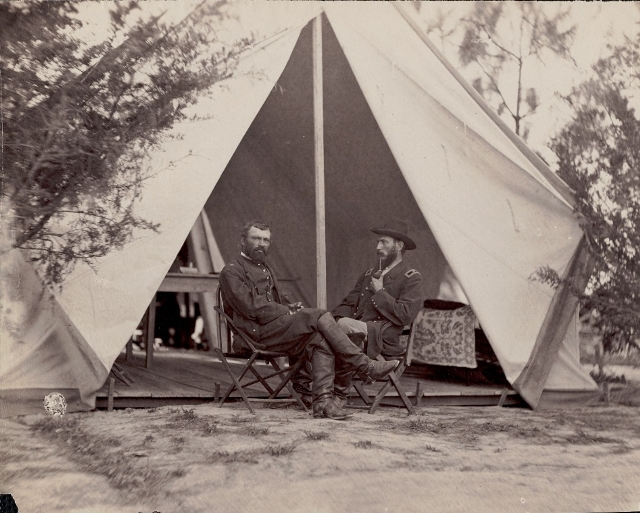 We at Tufts Digital Collections and Archives are delighted to announce a new partnership with the Medford Historical Society and Museum to protect, preserve, and improve access to a treasured collection of thousands of Civil War photographs. A detailed story about the partnership and history of the collections is available from Tufts Now. 
These photographs were brought to the archives in late February 2020. They can be viewed in person in the DCA Reading Room during open hours when our normal schedule resumes and have also been fully digitized and made available for online use through Digital Commonwealth.  
The collection is an invaluable resource for Civil War and Civil War era research. It includes 3,693 photographs of a variety of Civil War subjects, among them large-format battle site landscapes and studio portraits of soldiers and veterans. Many of the photographs focus on military camps and other aspects of military life. Locations include Virginia, Tennessee, and the District of Columbia.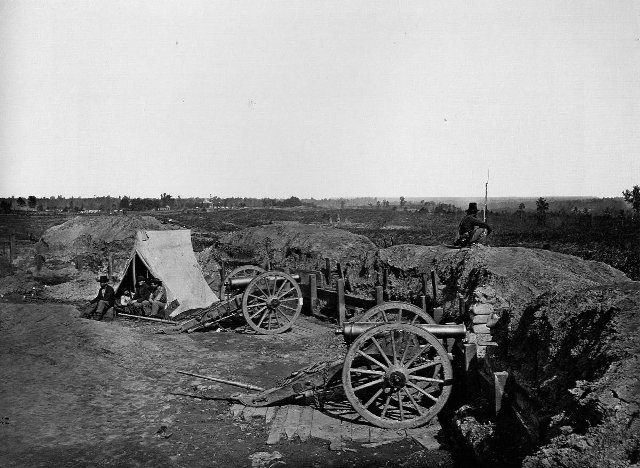 Primarily, the materials consist of albumen prints. However, the collection does include a number of items in other formats, among them autographs, collodion prints, engravings, lithographs, montages, and mounted cabinet card photographs, along with an ambrotype, a tintype, and a photomechanical print. 
The collection includes two groups of photos. The first, General Samuel C. Lawrence's Civil War photograph collection, circa 1861 – 1865, was compiled by Samuel Crocker Lawrence (1832 – 1911). General Lawrence commanded the Lawrence Light Brigade during the Civil War and later became the first Mayor of the City of Medford in 1895. Upon his death, the Light Guard assumed custody of the photo collection. In 1948 the collection was donated to the Medford Historical Society by Colonel John J. Carew of the Guard and Mrs. U. Haskell Crocker, the granddaughter of General Lawrence.  
The second group, The Medford Historical Society Civil War Collection, circa 1861- 1907, was assembled by the members of the Grand Army of the Republic (G.A.R.) Post 66 (S.C Lawrence). Whereas the first series consists solely of photographs, the second series is comprised mostly of montages along with some photographs of veterans. These materials were also donated to the Medford Historical Society by Colonel John J. Carew in 1948. 
Beyond the photographs themselves, we are excited about this collaboration with Medford Historical Society and look forward to working closely together on this and future projects.