Posted on Thursday, November 7th, 2019 by Pam Hopkins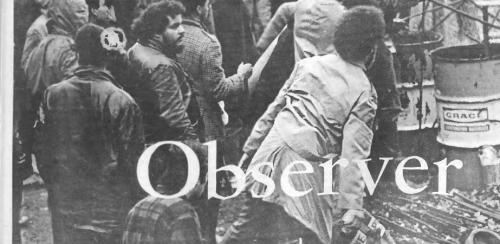 2019 is the fiftieth anniversary of several major events at Tufts, including the student action and demonstration related to hiring practices during the construction of Lewis Hall, the establishment of the Afro-American Cultural Center (now the Africana Center), and the first issues of the Tufts Observer.  Digital Collections and Archives has mounted a new exhibit documenting these events and student and campus life from 1969-1972 in Tisch Library's Dranetz Tower Corridor.
This week marks the 50th anniversary of the height of the Lewis Hall protests at Tufts, one of the community's most significant and effective protests against institutional and societal racism, which was led by the Afro-American Society.
In describing the origins of the demonstrations involving hiring practices during the construction of Lewis Hall George Cox (Co-Chairman, Tufts Afro-American Society) wrote in The Observer (10/03/1969) that "[w]hile [the University] repeatedly affirms its support of fair employment practices, the Administration in the case of the new dorm has awarded a multi-million-dollar contract without sufficient safeguards to insure that blacks would be hired and treated fairly" by Volpe Construction, who had been hired by the University to build the new dormitory. 
On Tuesday, November 5, 1969, student protesters held a work-stoppage at the construction site, blocking access to the site at 6:30 am and sealing the main gate. At 8:30 am workers confronted the protesters, and the Provost and Tufts Security Police intervened with Somerville police standing by. Just after noon Volpe Construction called a "no-work day" and the crowds dispersed.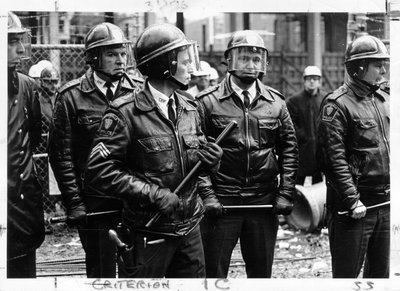 That afternoon the University sought – and received – a temporary restraining order against a number of students, including George Cox, Daniel Coleman (A73, co-chair of the Afro-American Society labor committee), and Charles Yancey (A70), barring them from the site.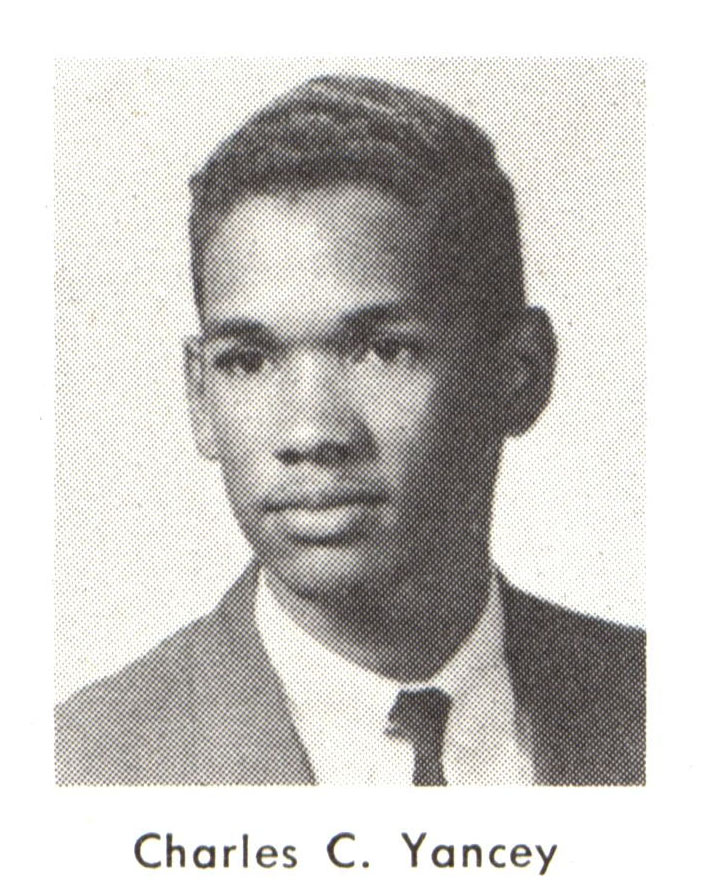 On Wednesday, November 6, 1969, more than 900 students – about one-third of the student body – voted to strike for the next two days. Later that evening the Afro-American Society presented three proposals to the University. The first proposal enjoined the University to rescind the temporary restraining order "against black students and indeed all students."
Demonstrators and the administration continued negotiations and a "Memorandum of Understanding" was published in The Observer on November 14, 1969. The proposal included a stipulation that a student would be hired by Tufts to monitor the employment of minority workers at the site.
The Memorandum brought a stop to protests and two black bricklayers were hired by Volpe Construction to work at the dormitory site. In time, the University sued Volpe for violating federal equal opportunity laws.
To learn more about the Lewis Hall protest and the role of the Afro-American Society, please visit our exhibit "Tufts 1969-1972:"Up against the Quo"" in Tisch Library's Dranetz Tower Corridor," or contact us at archives@tufts.edu.